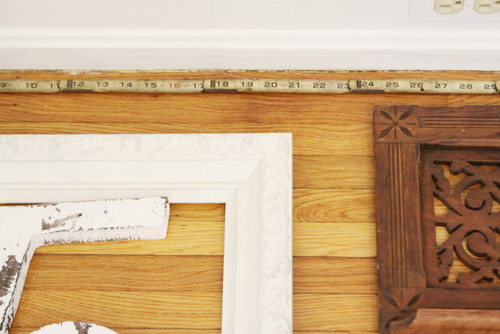 By: Susan Duane Published
February 7, 2012
A gallery wall is a great way to fill a blank wall with a pretty collection. The wall opposite from our bed has been blank for some time. I decided to make use of it, so I took a few things that I have been collecting to create a wall that reflects my personal style and showcases my finds.
I love mixing finishes and materials — it makes for an interesting arrangement. I used wood frames, a metal grate and a mirror on this wall. Even though all the finishes are different, they work nicely together. Don't be afraid to mix and match for an eclectic look. Here's how:
To create a gallery wall you'll need:
• Frames, artwork, photographs, mirrors and other finds
• Hammer
• Nails
• Craft paper
• Pencil
• Tape
• Ribbon (optional)
• Tape measure
• Camera
While you're there come check out our profile and shop.