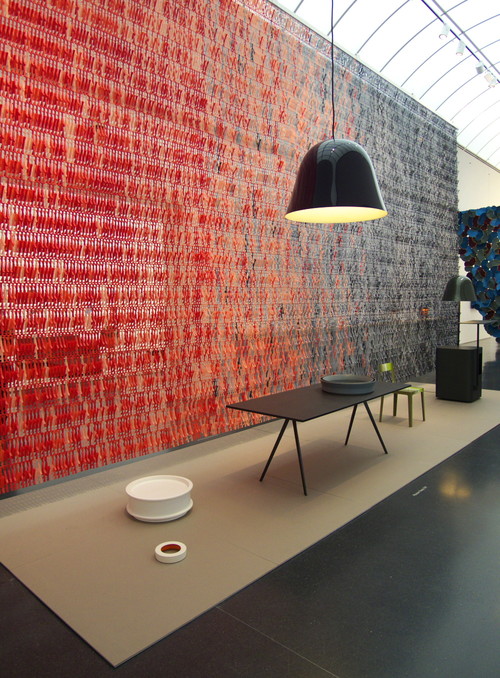 Brothers Ronan and Erwan Bouroullec, 40 and 35, were given a midcareer exhibition in France at the Centre Pompidou-Metz, from October 2011 to July 2012. After the show's run in their home country, it headed to Chicago and the Museum of Contemporary Art, where I basked in the amazing output of the design-team duo over the course of the past 15 years. Ronan and Erwan Bouroullec: Bivouac continues there through January 20, 2013.
The exhibition's subtitle, Bivouac, refers to a temporary camp, typically an improvised one, without a tent. This is not a direct reference to a particular work but to a mind-set. Rather than focusing on stand-alone objects that fit into their surroundings in some manner, the brothers' designs are often elements that are pieced together by the consumer or user to shape a space. "Microarchitecture" is a term often used to describe their designs, be they screens made of smaller components or individual pieces of furniture.
This ideabook walks through the exhibition at the MCA, highlighting a number of their designs, especially the ones that serve to transform the gallery spaces. These transformations hint at the potential of their designs for working in residential interiors. … Read Full Article
While you're there come check out our profile and shop.