Wall Decorating Tip By Erika Ward: Poster Panache
Take a second look at posters as art to proudly display anywhere in your house. You can use them to influence a color scheme, add a dose of humor, or even preserve a bit of your personal history. Some posters are highly sought-after collector's items that can define a beautiful interior design. Others are moderately priced reproductions, and some are even free. Here are some fun uses of posters to spark ideas:
This poster, via a Vanity Fair cover, adds a jolt of color to the space and together with the guitar reinforces the homeowner's affection for rock and roll.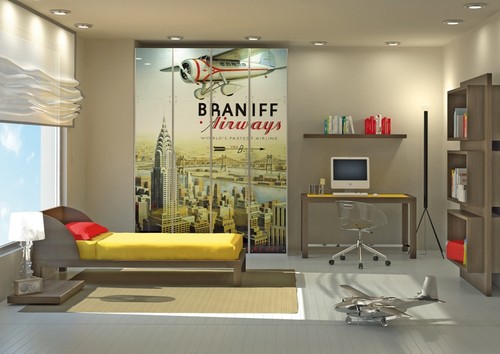 Any kid with dreams of being a pilot can take flight in their very own bedroom with this oversized Braniff Airways four-panel poster….Read Full Article
While you're there come check out our profile and shop.